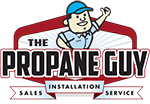 Residential or Commercial – Same-day delivery is available!
Call The Propane Guy for All Your Propane Needs 830-833-0300
Please note our Holiday Schedule

Fast Propane Delivery & Service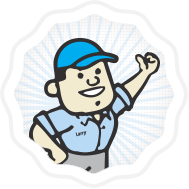 A Propane Company Serving Blanco, Comal, Kendall, Hays and Burnet Counties
When you depend upon propane, depend upon The Propane Guy. Fast service. The most competitive pricing. And, the friendliest, most accommodating propane dealer serving the Texas Hill Country. Looking for propane accessories? Give the Propane Guy a call today!
The Propane Guy is a family-owned propane company that treats its customers like family. Commercial and residential customers alike receive prompt propane delivery, careful attention to the maintenance of propane tanks and gas lines, and other propane services that will improve overall energy efficiency and expand the way you use propane in your home or business.
We are also in the process of developing an easy-to-use online system allowing customers to order and pay for propane and other services. We want to make it simple and convenient for you to do business with The Propane Guy.
The Propane Guy is happy to offer...
Price Match Guarantee!*
We also have discounts available for Active Military and Seniors. Contact us for details!
* Some restrictions apply
Our Services
truck icon
Propane Delivery to Homes and Businesses
Residential or commercial, The Propane Guy is there for you. Same-day delivery is available!
medkit icon
Servicing All Major Appliances that Operate on Propane
The Propane Guy has a certified team to handle any of your repair needs — propane gas logs, space heaters, pool heaters, fire pits, outdoor cookers, and more!
clipboard icon
Sales, Rental & Installation of Propane Tanks
Need a propane tank? We'll help you find the right one and install it for you.
wrench icon
Propane Gas Line Installation
Whether it's a household supply line or new run for your barbecue, The Propane Guy gets your propane where you need it.
burn icon
Stove, Range Top, & Dryer Conversions
We make the process of converting your new appliances easy.
Here to Serve You
Service Area
Serving the communities of Blanco, Boerne, Spring Branch, Bulverde, Canyon Lake, Driftwood, Dripping Springs, Johnson City, New Braunfels, Wimberley.
General service area has Boerne and Stonewall on the West, Spicewood on the North, Wimberley on the East, and the north edge of San Antonio on the South.
Frequently Asked Questions
Are you wondering how safe it is to use propane? Maybe you need to know what size propane tank you need. You have come to the right place. The Propane Guy has answers to these and other questions you have.
Our Management Team